Romance, Revenge, and Raising Hell: Clarissa Explains F*** All's Fave Films of 2018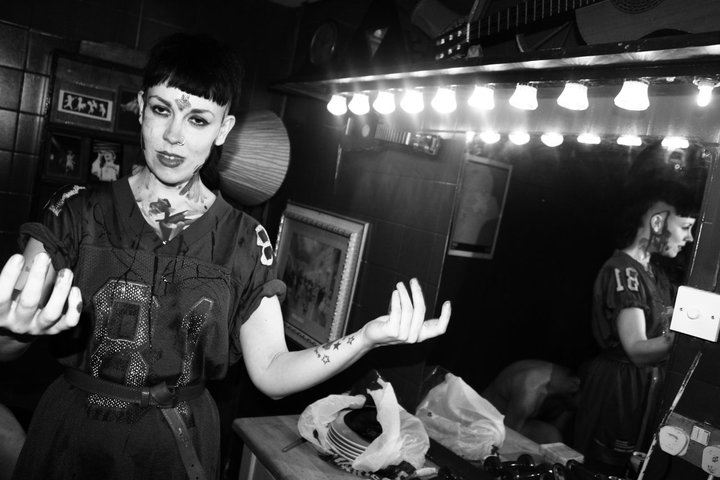 Amy R's Picks (@AlabamaRoxanne)
Assassination Nation (dir. Sam Levinson)
Levinson's pitch black satire was one of the greatest surprises of 2018. Riffing on the current cultural divides and violent idelogies of many sub-factions of the West, Assassination Nation is a Millennial riot of a movie addressing the disatisfaction of an entire generation growing up during such a turbulent and uncertain time. The film arfully defies genre and skips gracefully between horror, comedy, and drama. It also utilises teen movie tropes without fully serving or parodying them, instead suggesting that the teen movie should be taken as fucking seriously as the modern teenager. As a result, Assassination Nation is thoughtful, brutal, and tragic - offering a disturbing reflection of modern life while also serving up some meaty scraps of (nihilistic) hope.
Destination Wedding (Dir. Victor Levin)
Keanu Reeves and Winona Ryder are both absolute dreams. So of course reuniting the two Bram Stoker's Dracula co-stars for this misanthropic romantic comedy resulted in one of the most charming, cynical, and sweet movies of the year! It's an unabashed treat!
Mandy (Dir. Panos Cosmatos)
Though the religious allegories of the film can be a little ham-fisted and obvious to say the least (and I say that as someone who has continued to defend Darren Aronofsky's biblical horror mother! since 2017), Mandy is a visionary delight of a movie. Pitched somewhere between b-movie and fairy tale, the blood soaked revenge tale features one of Nicholas Cage's greatest and most unhinged performances and some of the dreamiest visions of violence committed to modern film.
To All the Boys I've Loved Before (Dir. Susan Johnson)
Good lawd, how I didn't want to love this film! But godamn it, it's a real beaut of a teen movie featuring some snappy dialogue, sharp performances, and the sort of swoon-worthy young romance that made this 32 year old cynic crumble like an ancient love letter.
Summer of 84 (Dir. Anouk Whissell, Francois Simmard, Yoann-Karl Whissell)
The Gunpowder & Sky gang rarely disappoint and the latest offering from the three warped pop cultural minds behind 2015's Turbo Kid have proven that once again with Summer of 84. Though the movie provoked more than a few exasperated yawns by those who feel the whole 80's nostalgia angle of horror has been overplayed, the film uses the backdrop of the time period with care and vasts amount of love. The result is a film about childhood that perfectly expresses the restless frustrations of being a kid when nobody take your feelings or concerns seriously - and it comes with one of the most shocking and darkest endings I've seen for a while.
Upgrade (Dir. Leigh Whannell)
Listen, I've been hot for Logan-Marshall Green ever since he played Ryan Atwood's piece-of-shit brother in The O.C. so I'd honestly watch him open a jar of pickles for 90 minutes if there were ever tickets being sold for such an event. Frankly, it's great to see the underrated actor thriving in unique genre fare in recent years (including Karyn Kusama's phenomenal The Invitation a few years back), and Upgrade might be one of his finest roles yet. The Blumhouse produced action-sci-fi romp has all the breathless, frenetic energy of a Neveldine and Taylor joint and is pure bombastic fun.
6 Balloons (Dir. Marja-Lewis Ryan)
Ryan's breathtaking drama about co-dependency, addiction, and the struggle to stop enabling the drug habit of someone you love in a bid to save both of you is a simple yet powerful character study bolstered by some incredible performances. Abbi Jacobson and Dave Franco give career defining bests as two siblings who unwittingly continue to drag each other down to impossible new lows. 6 Balloons is heartbreaking, invigorating, unsettling, and provocative and exactly what the world needed to see at a point in time when the opiod crisis continues to sweep through the US and the UK.
Hereditary (Dir. Ari Aster)
2018 might be the year that even the most tight-knit of communities found ways to violently divide and take new sides. And in the way that it inexplicably and aggressively divided horror fans, Hereditary might just be the most defining film of the year. Many saw little horrific value in the film's emotional core and family drama while others felt chilled to the bone by Aster's unflinching excavaction of generational trauma and the scars we inherit from our family. Obviously, we're in the latter camp. The film scared the absolute shit out of us and has continue to haunt us throughout the year with its intense study of familial abuse and how the harrowing jaws of grief can chomp down so hard on you that it can basically take your head clean off.
The Strangers: Prey at Night (Dir. Johannes Roberts)
I was admittedly on the fence about the need for a sequel to what I consider to be one of the best modern horror films of the past decade. Regardless, The Strangers: Prey at Night proved to be so much better and different to anything I could have imagined. The film isn't so much a sequel as it is a fresh new film gatecrashed by the three mysterious killers of Brian Bertino's home invasion masterpiece. It's chock full of lovingly executed (pun intended, bruh) 80's slasher tributes and is more fun than I could have ever imagined. Also: Holy fuck is it tense! The Strangers: Prey at Night is currently on UK Netflix so be sure to check it out - and to pour yourself a strong drink for the ride.
The First Purge (Dir. Gerard McMurray)
Easily the best Purge movie since the franchise debuted, The First Purge masterfully blends b-movie frights with searing satire and a refreshing African American perspective to produce one of the most politically brazen and exciting movies of the year. The film is relentless and poignant in making bold statements about what it's like to be black in modern America and is ultimately terrifying for how close to reality this bleak fictional narrative actually gets. Thankfully, The First Purge isn't all doom and gloom. In fact, it's an absolute fucking hoot. Especially by the third act when the movie swings genres to become a ferocious Rambo-style assault against a squadron of government-bought white power nationalists who chose the wrong goddamn tower block to shoot up.
Cam (Dir. Daniel Goldhaber)
Written by former camgirl Isa Mazzei, Cam is a unique sex-positive horror film that explores the ways in which women repeatedly lose agency over their bodies, sexuality, and image online. The film is especially unsettling for how it points out how easily our dependence on and trust of the internet can be exploited and used against us. Particularly during an era where revenge porn, celebrity nude photo hacks, and Deepfake sex videos have loomed so large.

Crazy Rich Asians (Dir. Jon M. Chu)
Romantic comedy fans rejoice—the rom-com came back! Addressing hashtags including, but not limited to, #TimesUp, #OscarsSoWhite, and #StarringConstanceWu, Crazy Rich Asians is an unstoppable force with two back-to-back sequels already forthcoming. And the reason it's so f*cking good? It proves that romantic comedies can rake in cash, and that audiences are ready for more diversity onscreen. Plus, the woman that got told her career would be over if she called out Casey Affleck's creepy behavior just headlined one of the most successful movies of 2018. Insert fire emoji here.