How to Dress Like Your Serial Killer Brother Is Home for the Holidays
A savage guide to dressing like Laurie Strode in the new Halloween movie.
1. Channel some serious home on the (firing) range realness
Monki Lined Utility Jacket
Honey, just because your knife wielding homicidal brother is coming back into town doesn't mean you can't still enjoy some snug, Autumnal home comforts.
Laurie is all about some good solid layering this time around - including a nice thick jacket that could possibly lessen the impact of a sharp blade.
For similar, try this Lined Utility Jacket from Monki for £65 - it's warm, it's snug, and it has a fluffy inner lining that could potentially help to soak up a shit tonne of blood or help to conceal at least one - if not several - secret weapons strapped to your body.
You'll also definitely want a denim button down. Asos has a fuckload of them of various prices and sustainability practices - but really, none of that even matters too much considering it'll be probably be covered in blood by the time the ole'bro has slashed his way out of your life once more.
2. Get your eyes tested, for fucksake! Invest in some Rimless glasses & Look like a boss (with perfect vision)
Gold filled semi-rimless glasses
If you want to keep a tight aim on that sucker at all times then your vision needs to be in tip top shape - and fuck it, you may as well rock some cute frames while you're at it.
While perfect vision is a necessity in what could be a fatal showdown with your most embarrassing sibling, it's also important you choose the most lightweight pair of glasses possible. Cos, like, you don't want to be slowed down by the extra weight of a pair of Ray Bans do ya? In which case, this vintage pair of semi-rimless 20th century frames from the appropriately named Dead Men's Spex are just the ticket: Clean, lightweight, and totally killer.
Massive fuck off super Soaker
I mean, if there were ever a time and a place to keep some heavy artillery around the home you could argue it's definitely when your violent brother is due to pop round. And especially if he's due to bring a knife to a gun fight, no less.
Still, we're just happy we live in Britain where these things aren't even a possibility. At least legally.
Can we perhaps recommend you just buy a massive fuck-off Super Soaker instead? Fill it up with water & just pray it's an icy day when you finally catch him lurking around in your front garden. That'll teach the jackass.
4. A crop top won't cut it this time, love. You need a solid-ass big girl bra to keep those titties stable during your action hero moment.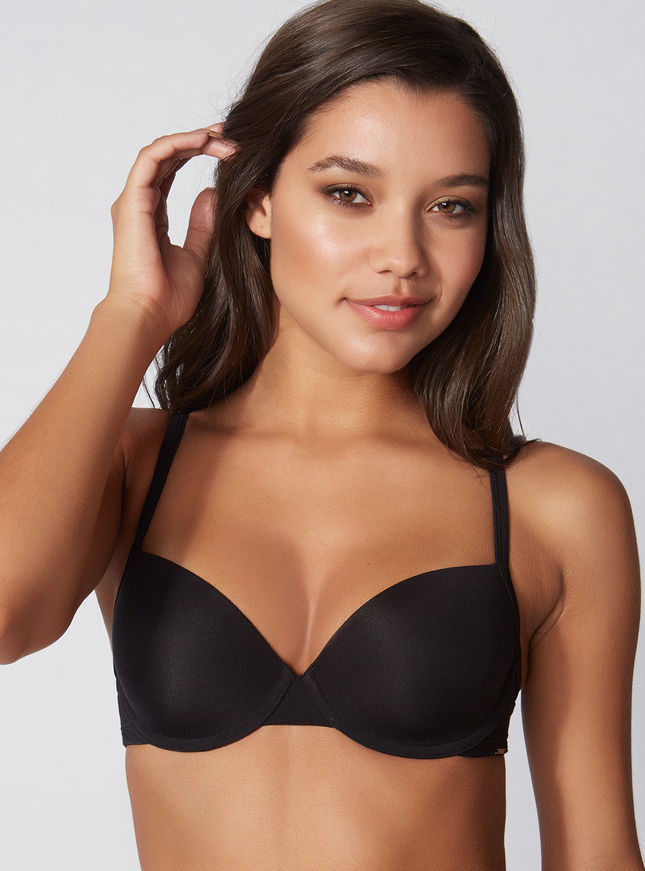 Boux Avenue Microfibre t-shirt bra
Jamie Lee Curtis is giving us some serious Sarah Connor vibes in this movie. Both with her sly, confident manner of handling a blade and that casual army vest she's rockin' - there's BDE and then there's Laurie Strode in this fucking movie.
I know we all agreed to forego underwire in our boob holsters sometime around the 2016 mass underwear revolution. And we've all gotten terribly comfortable with just throwing on a sloppy crop top most mornings and letting our nip buds flap free against the breeze. But this is Michael fucking Myers we're talking about, folks (or, your very own sibling equivalent of him). We need to shackle these puppies back down to our chests so we can fight without a tit coming loose in the dust.
Smooth out any daft lumps or bumps and keep those bad boys in place (and your BDE swinging bright) with an affordable t-shirt bra like this microfibre beaut from Boux Avenue for £20 (available in sizes 30A to 40FF). Or, just go braless because honestly who gives a fuck.